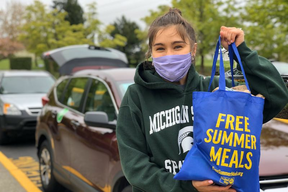 United Way of King County, in partnership with Washington's Office of Superintendent of Public Instruction, has launched the Free Summer Meals program for school-aged children to help families meet their nutritional needs. ESPAÑOL
Sara Seelmeyer, food security program manager at United Way of King County, said hunger was an issue before COVID-19, but the pandemic exacerbated the food insecurity that continues today. The crisis has disproportionately increased food insecurity of Black, Indigenous and other people of color.
"Kids in low-income families benefit from and rely on free and reduced-price school meals program during the school year," said Seelmeyer. "Summer can be an
... Continues...